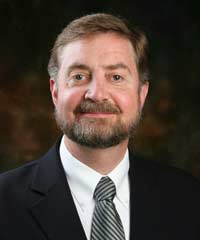 Full Professor MPH Program, Director Ozarks Public Health Institute
---
Department
Public Health and Sports Medicine
Role: Faculty
Campus: Springfield
---
Postal mail
Missouri State University
Public Health and Sports Medicine
901 S. National Ave.
---
Details
Education
HSD, 1990, Indiana University
MS, 1979, Indiana University
BA, 1978, William Paterson University
Teaching
PBH 740 Health Behavior
PBH 775 Principles and Skills of Public Health Administration
PBH 798 Public Health Field Experience
PBH 799 Capstone Project in Public Health
Professional experience
Dr. Duitsman received his doctorate in Health Education/Public Health and his M.S. from Indiana University located in Bloomington, Indiana. He received his duel undergraduate degrees in Health Education and Physical Education from William Paterson University in Wayne, New Jersey.
Prior to his arrival at Missouri State University in the fall of 1996, he was a Health Studies faculty at Iowa State University. During his tenure there he helped revise the Community Health Education curriculum and was instrumental in the growth of the program. Once he arrived at Missouri State, he implemented and administered the M.S. in Health Promotion and Wellness Management graduate program and a few years later developed, implemented and administered the Master of Public Health program.
In February of 2001 Dr. Duitsman was appointed by the Board of Governor's to serve as Director of the OPHI. In this position he has served as the principle investigator of numerous contracts and grants that have focused on solving community public health issues in Missouri. He has been successful in uniting university resources and community stakeholder resources to develop and implement targeted interventions to address community health related needs. Dr. Duitsman's expertise also extends to creation of partnerships and coalitions. He is known in the state for his leadership on state-wide, regional, and local boards, committees and coalitions. He currently serves as President of the Missouri Public Health Association and President of the Missouri Institute of Community Health.
Research and professional interests
Public health models and operational infrastructure
Public health workforce
Public health agency accreditation
Social determinants of health
Community-based assessments and interventions
Mental health interventions
Childhood obesity prevention
Leadership in public health
Tobacco and other substances of abuse and rural health issues